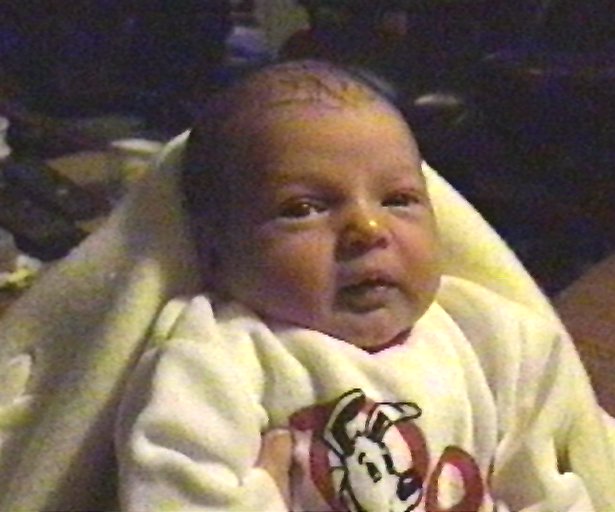 Hi, I'm a couple of days old.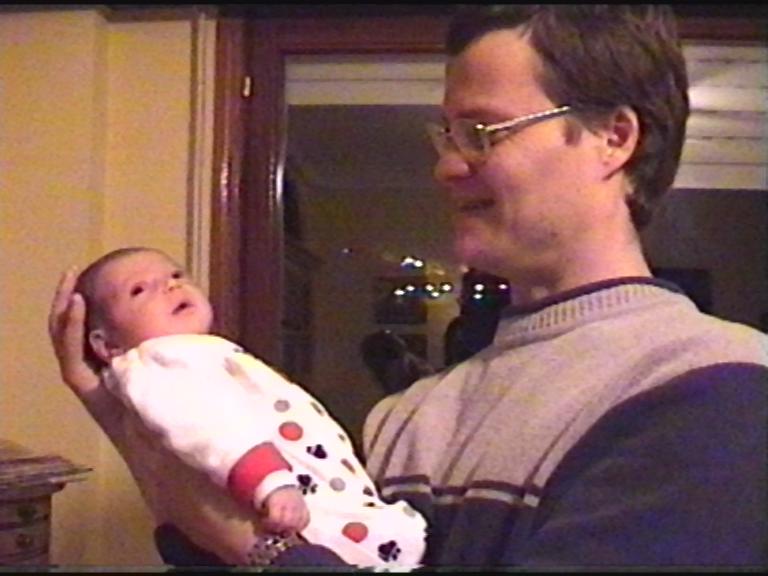 Me, with my proud father.
Another one of me, showing off my father. ____________ ____________ ____________ _____________ _____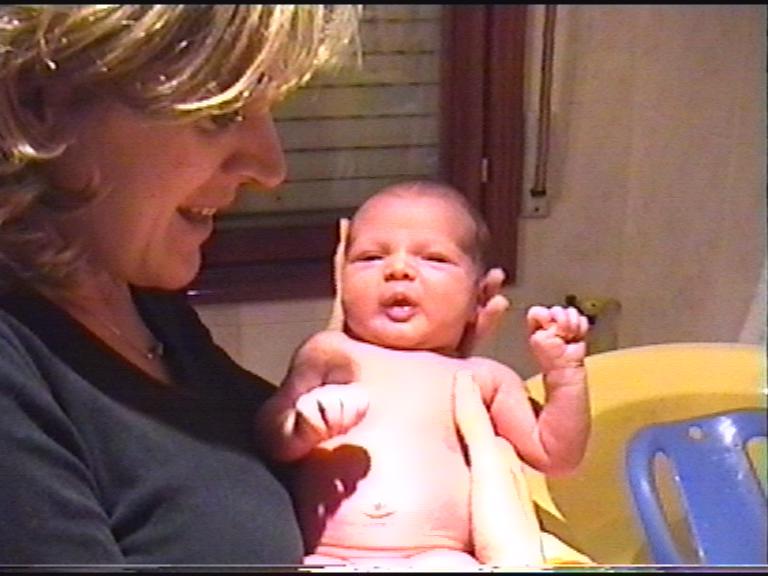 "Bath"? What bath? I dont need a bath! Has this been tried first on animals?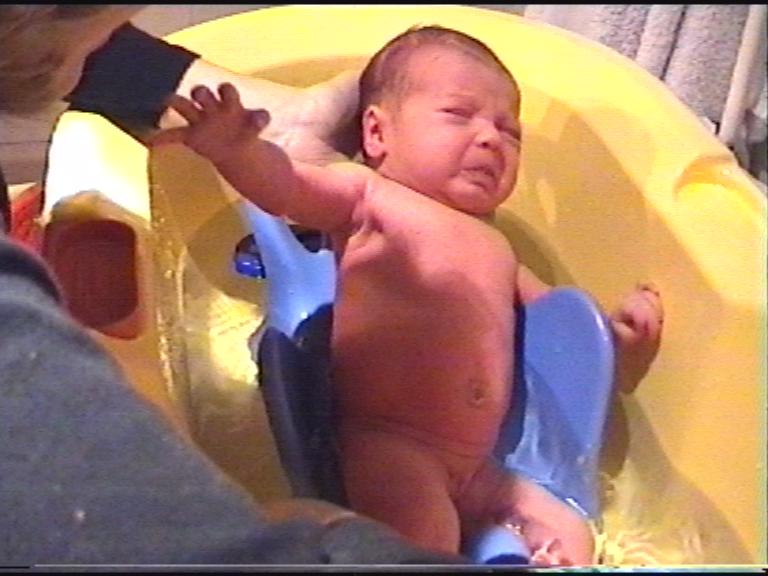 Aaargh! What is THIS? Lift me up again! This is too... WET!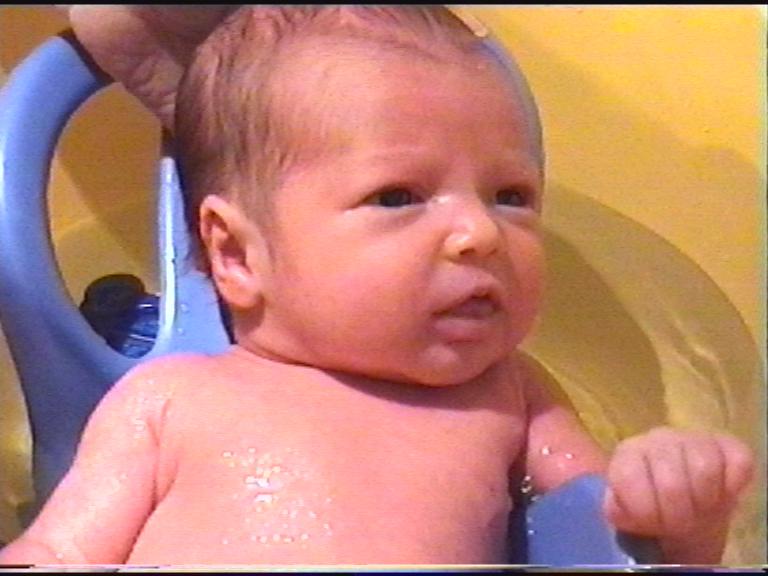 Warm. I like warm! He he...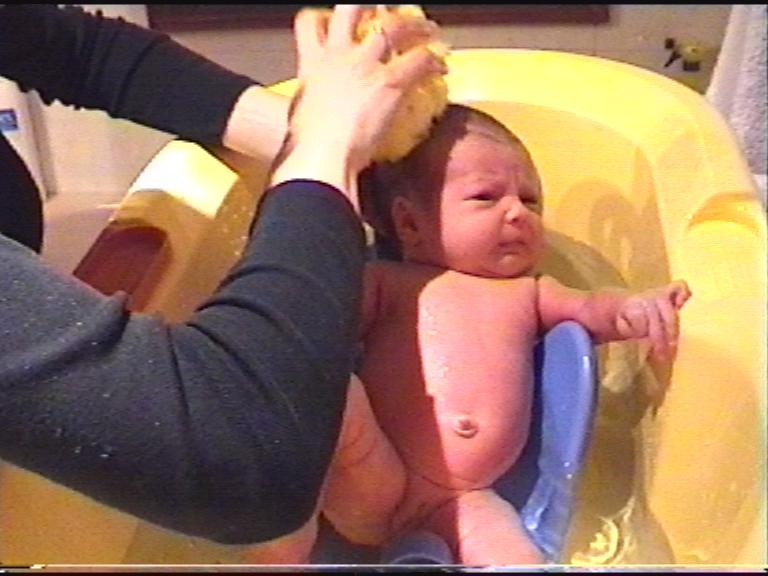 Hey, I said not the hair man. Mind the hair!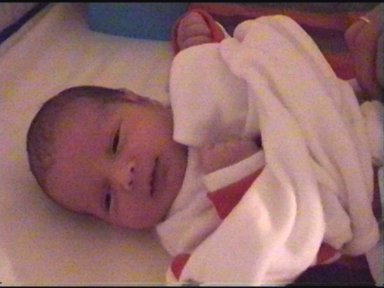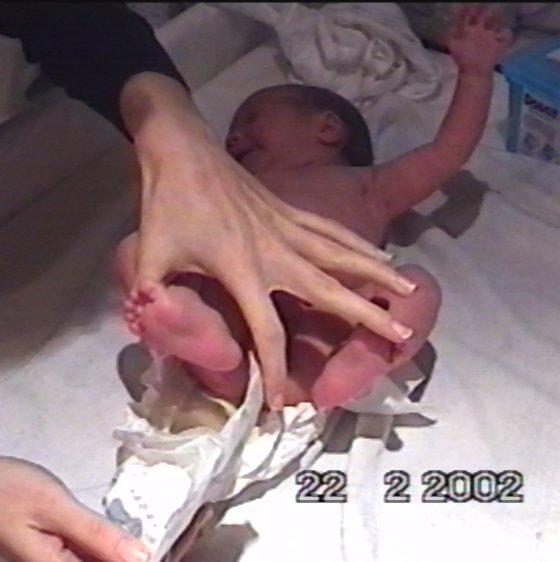 Here I am 11 days old, and I have now lost my navel string.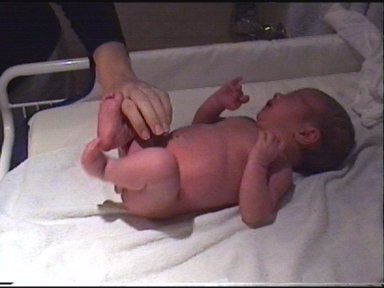 Very funny Scotty, now beam down my clothes too!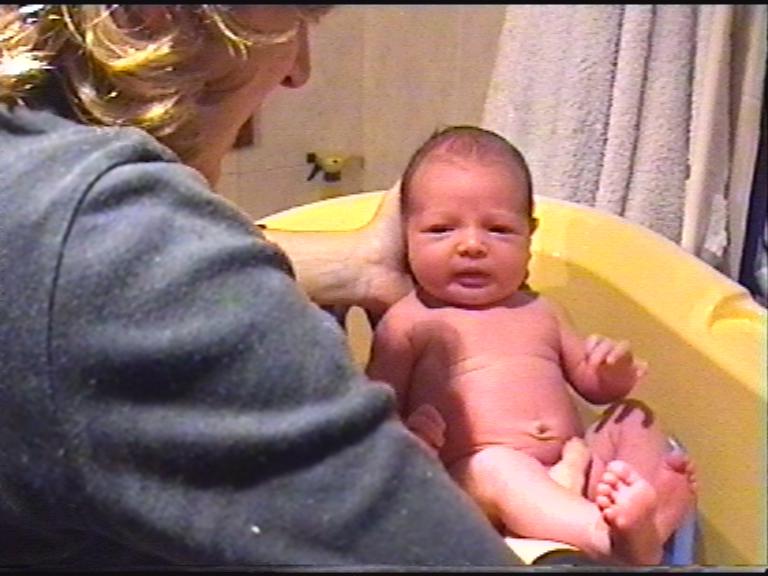 They look so trustworthy. I'm sure they wont do anything bad to me...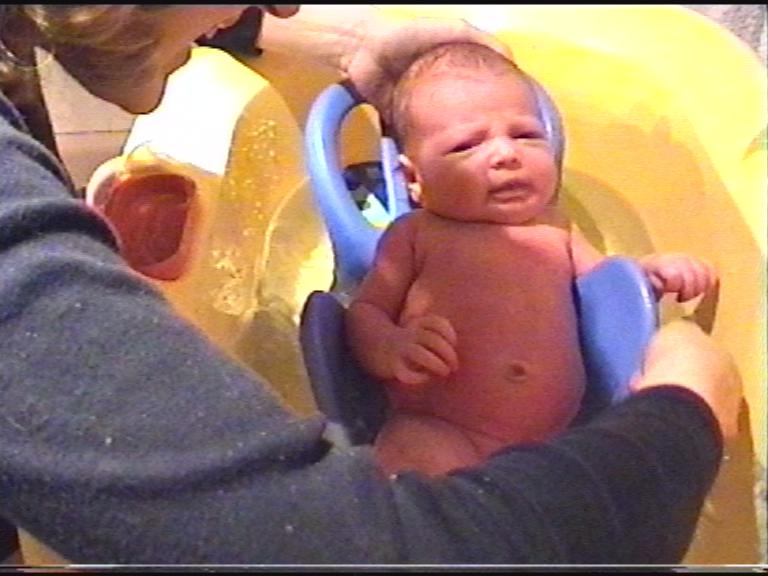 It's wet, but... It's warm also...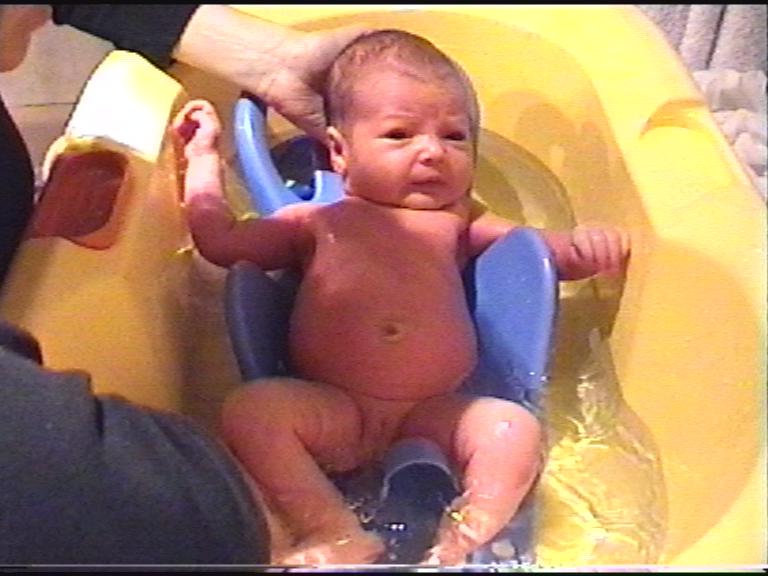 He... This is not too shabby really. -And at least I still have my hairdo intact.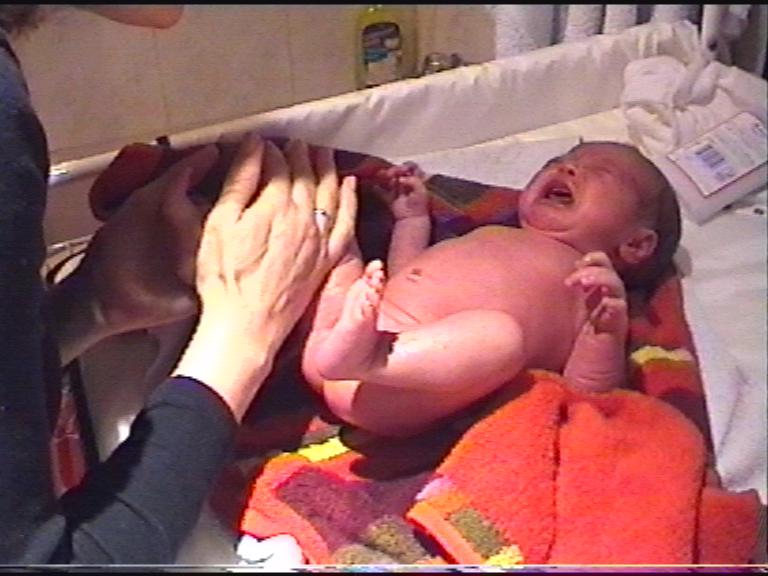 Oh nooo! -What have I done to deserve this? Put me back in the water. Put me back!!!