I began planning this layout in 1998, when I knew for sure that I wanted to move to Spain.
Actual work on the model began in 1999.
The layout is similar in style to my previous layout; In Denmark I had been working on a smaller layout for about 5 years, but it never got beyond the state of finished framweork with a working main-line. I've included a sub-page here describing the constuction of the old layout.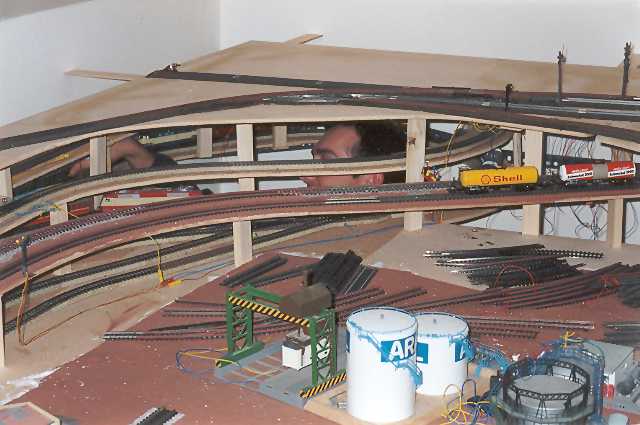 Dont forget to visit the
Design Tips & Tricks
section!
NEW page added!
NEW LAYOUT
In fall 2005 we finally moved into our new house!
The new layout is already totally planned, and you can see the drawings here.
I will be documenting the construction of this 30m² layout on the web also, stay tuned for the URL later.
New Layout Photos
Lots of photos from the early construction stages: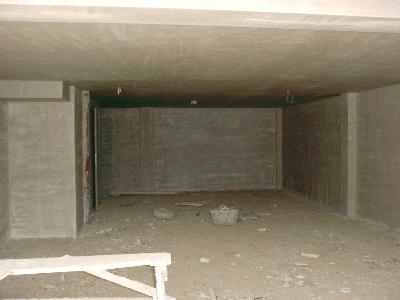 New basement. October 2003.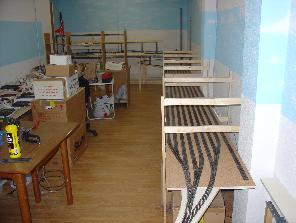 New basement early 2006.
Above, a couple of photos of the all-important basement of our new house. It is 6 meters wide and 12 meters long. Apart from the car, the stairway, a store-room and some kind of workshop, the rest will be for the train! (almost 30m2)
Plans
Do you need inspiration for your layout?
Do you want to see more and more and MORE plans?
The take a look at this link:
Thank you for visiting. Please dont forget to write in the GuestBook!
Best regards
Henrik Høxbroe